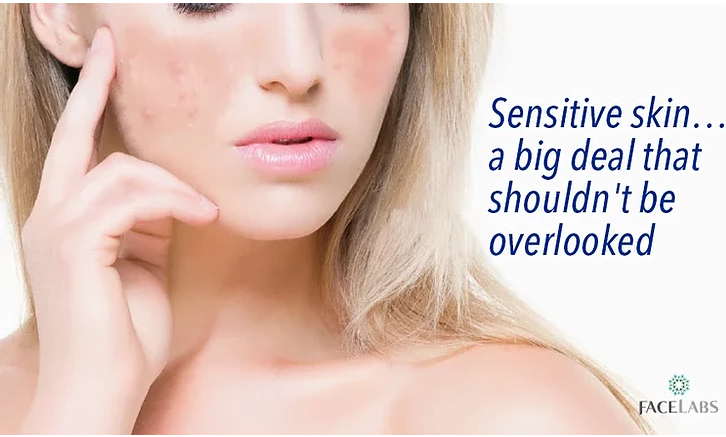 Why do we have sensitive skin?
"Sensitive skin" is girls' big problem that should not be overlooked because, regardless of facial treatment products, cosmetics, or even in changing weather conditions, our skin becomes allergic easily. "Sensitive skin" actually occurs for many reasons, and the main cause is the structure of the skin that has been destroyed by chemicals in cosmetics such as steroids, mercury, etc. When the skin is frequently destroyed or damaged by these factors, it will cause the skin to become irritated, as well as inflamed. The protective shield of the skin is also damaged, and our skin structure to become unhealthy and eventually become sensitive.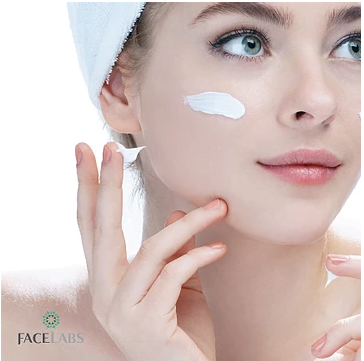 Sensitive skin presents
When our skin structure is not strong, it will cause other symptoms such as skin rash, dry skin, and some even have itching, irritation, flaky skin, skin inflammation or it may be because of cosmetics or skincare products that contain chemicals such as steroids, mercury that regularly harm the skin, resulting in the skin repeatedly so damaged that the structure of the skin is fragile and even more sensitive. In addition, the changes in weather or environmental pollution or even dust can result in irritation easily to those with sensitive skin as well. The most common symptoms of sensitive skin include
     1. Skin with red rashes – Due to changes in weather conditions and dust or even cleansing products which may cause allergies;
     2. Itching on the skin – When the skin's protective armor is damaged by foreign matter or pollution, it can easily get into the skin, causing itching and irritation.   
     3. Dry, flaky skin – This symptom usually occurs on a regular basis, caused by dry skin and lack of moisture. It is often found in people who use products that contain accelerators to exfoliate the skin for a long time.
Tips for taking care of sensitive skin
In order to properly care for our sensitive skin, we should start by first observing ourselves what we are allergic to. When we know it, we must prevent and avoid those things.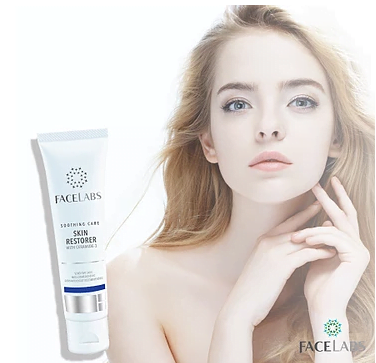 Taking care of sensitive skin may seem difficult, but it is not really difficult. Just take care of our skin properly by using products that do not contain ingredients of chemicals that harm the skin. This is how we can protect our skin, but if allergies occur — facial skin is red, itchy, irritated, dry, flaky skin — don't worry as now there are many skin rejuvenation products that are suitable for girls with sensitive skin, especially "FACELABS Skin Restorer," a skincare product for inflammatory skin, itching, dry skin, and flaky skin, with key ingredients such as Ceramide-3 and Deoxyphytantriy! Palmitamide MEA, which help strengthen the protective barrier and restore balance to dry, chapped, flaky skin to be more healthy. In addition to rejuvenating the skin, Skin Restorer also restores moisture to the skin with natural extracts like Imperata Cylindrica for smooth and soft skin